Our Work
For over 12 years we have provided a myriad of software solutions to our clients.
Twelve years of experience have given us the capacity to offer a wide variety of services to our clients, which, in turn, allow us to cover a wide range of software development needs.
Director® Enterprise Car Wash Management System
Developed for Unitec Inc
Director® is a cloud-based, multi-site management system for car wash operators and enterprises who incorporate car washes into their business model. Director connects Unitec payment stations in a centralized fashion to report sales, transactional and trending data, manage sites from a centrally hosted location and launch timely marketing programs.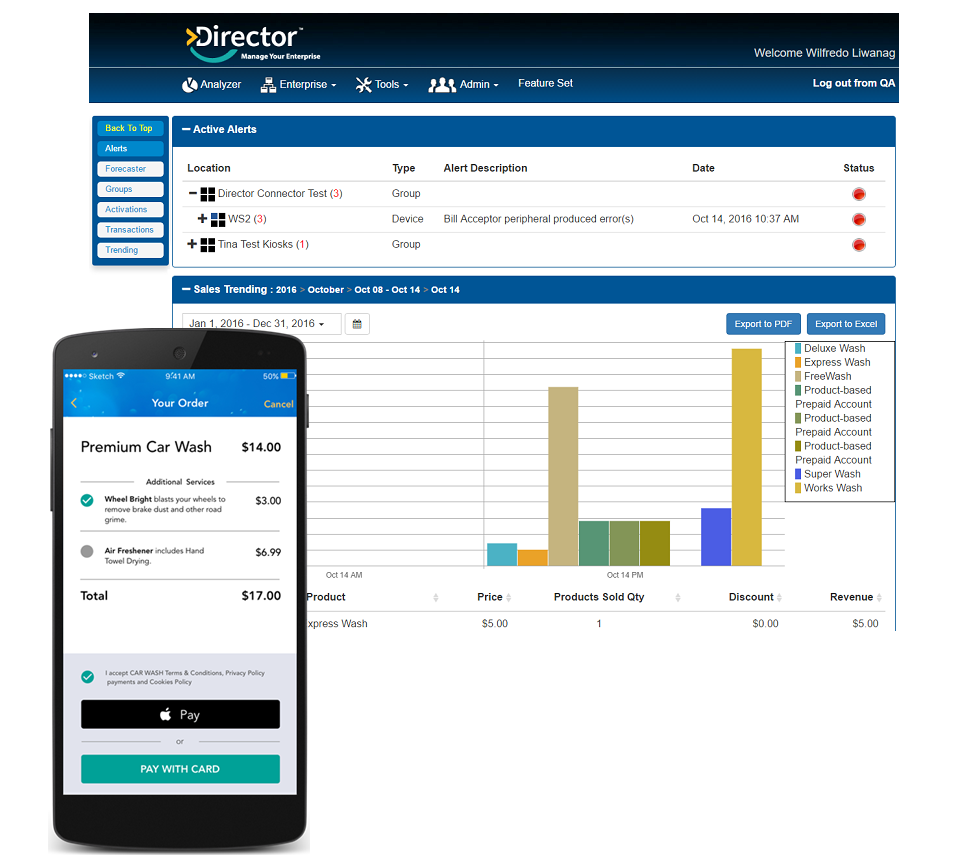 Motor Vehicle & Driver's License Management
Developed for The Government of Grenada, Inland Revenue Division
The Motor Vehicle & Driver's License Management system provides the government with a complete solution for managing vehicle and driver's licensing.
Vehicle details including inspection, license, insurance, ownership and accident history
Driver details including tickets/points
Printing of driver's license cards, with signature and photo capture
Role-based access control to provide restricted access to 3rd party users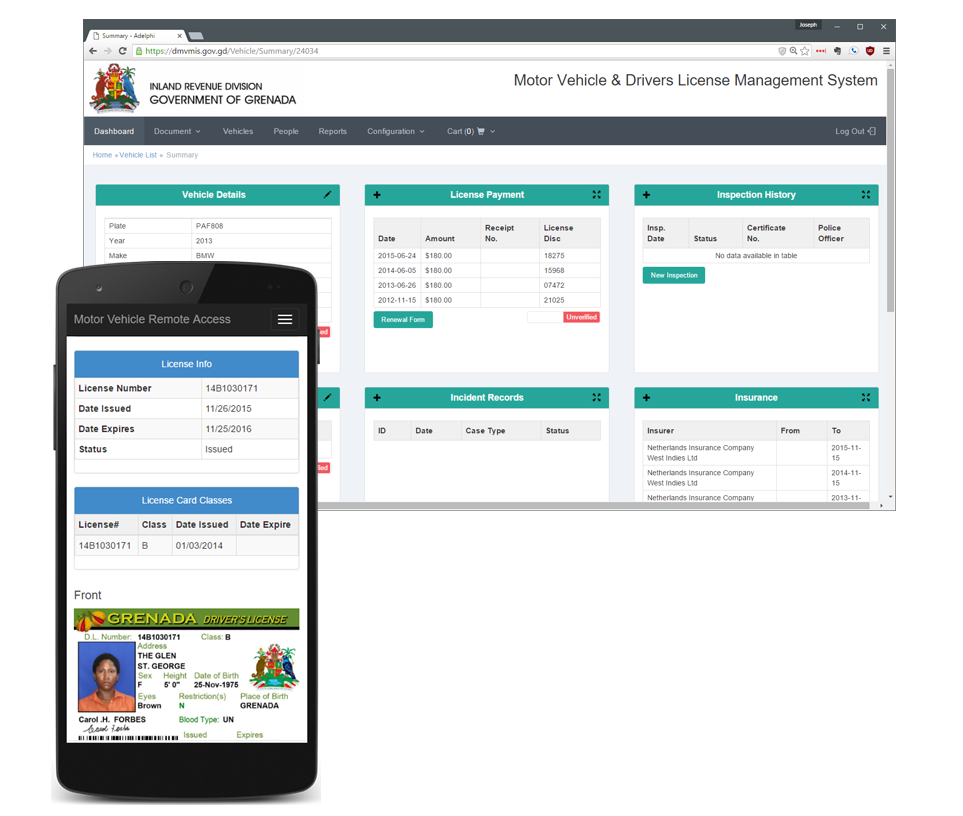 Lucror Analytics
Developed for Lucror Analytics Pte. Ltd.
Lucror Analytics is an independent credit research provider focusing on European and Asian corporate high yield markets. Lucror was established in September 2010 in Singapore by experienced market professionals and has since been entrusted as a reliable research partner by some of the largest and most reputable participants in the high yield segment. Their institutional clients include asset managers, family offices, hedge funds, investment and private banks who recognize the value and distinct advantage that independent credit research instills in their investment and risk management decisions.
The platform developed for Lucror facilitates the entire process of managing and distributing their research data.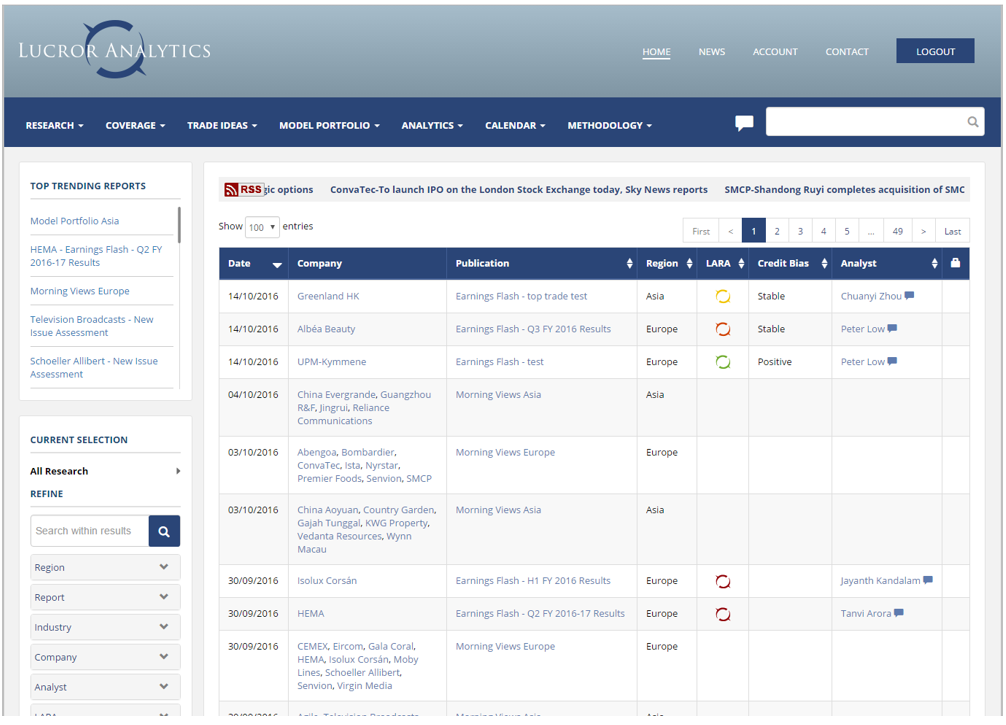 MAXOutreach
Developed for MAXIMUS Inc. Tax Credit and Employer Services Division.
MAXOutreach is a one-stop job recruitment and compliance solution: a community-based tool that facilitates companies in their goal to hire fully qualified workers from targeted geographies and diverse populations, in line with their OFCCP and EEO hiring requirements.
MAXOutreach is a highly sophisticated job transmittal system that distributes job openings to community-based organizations that match the target population and location criteria. It casts a wide net across more than 87,000 community organizations in order to help employers uncover hard-to-reach, tax credit-eligible applicants, many of whom may not have Internet access at home and therefore depend on these organizations for job-searching resources.
MAXOutreach is a .NET application developed from the ground up for MAXIMUS and currently processes thousands of job postings and transmits tens of thousands of faxes and emails daily.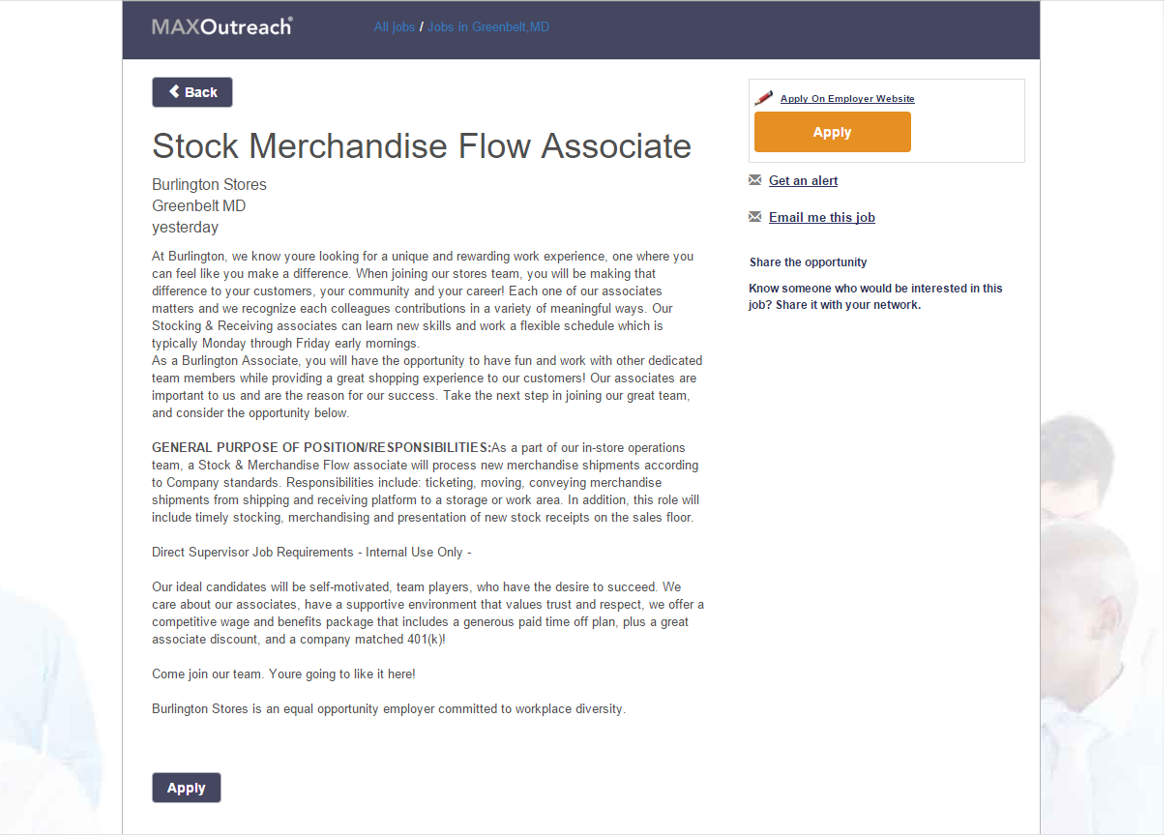 SEED MIS
Developed for the Government of Grenada, Ministry of Social Development.
The Support for Education, Empowerment & Development Management Information System (SEED MIS) is an intranet application developed for the Ministry of Social development to manage and maintain their "Conditional Cash Transfer" program SEED.
The application is responsible for managing cash payments to approximately 6,000 participants, generating government-compliant pay sheets which kept the existing approval work-flow in place.
The project involved consolidating three separate paper-ran programs into a single computerized system. This involved massive data transcription, cleanup and importing, along with customized role-based security and an extensive audit trail of all changes made in the system.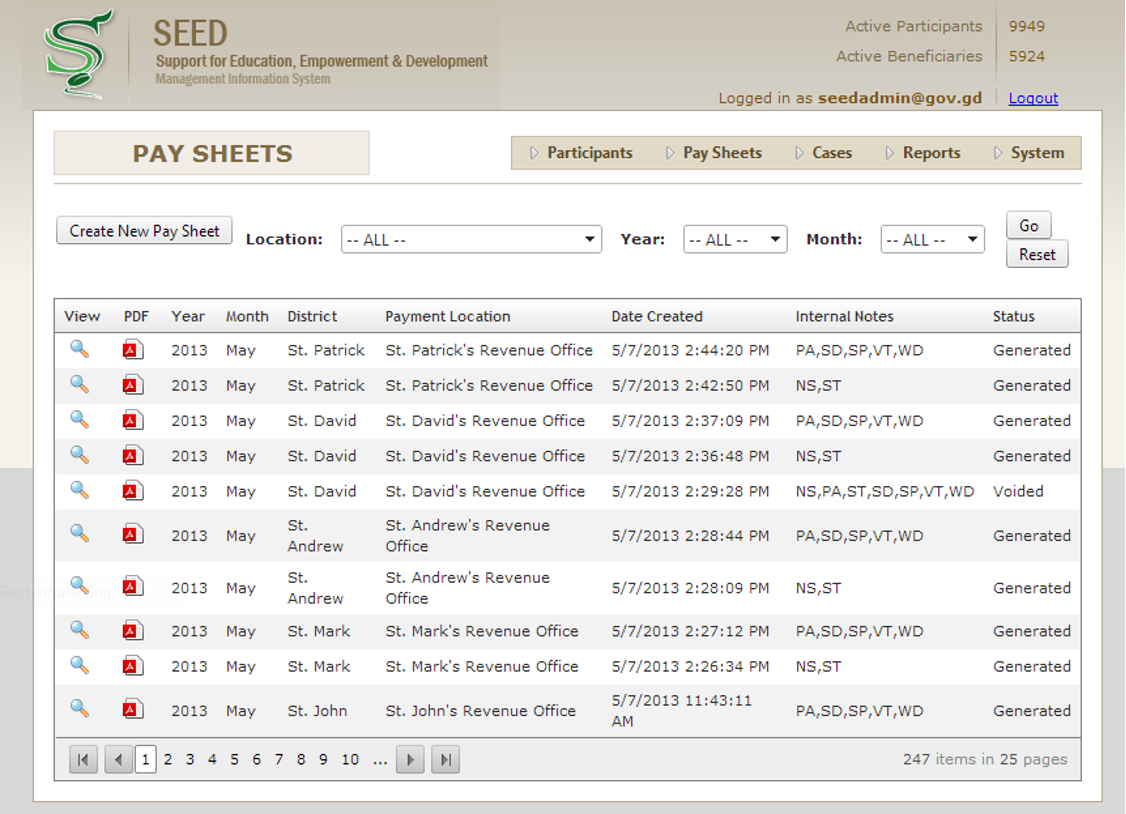 TopItUp.TV
Developed in partnership with ModOne Ltd.
TopItUp.TV is an online top up service for Digicel and LIME pre-paid mobile phones. It was designed to provide an easy-to-use interface for adding to and managing the balance on one or more handsets. This makes it ideal for individuals with one handset, or a company with many handsets.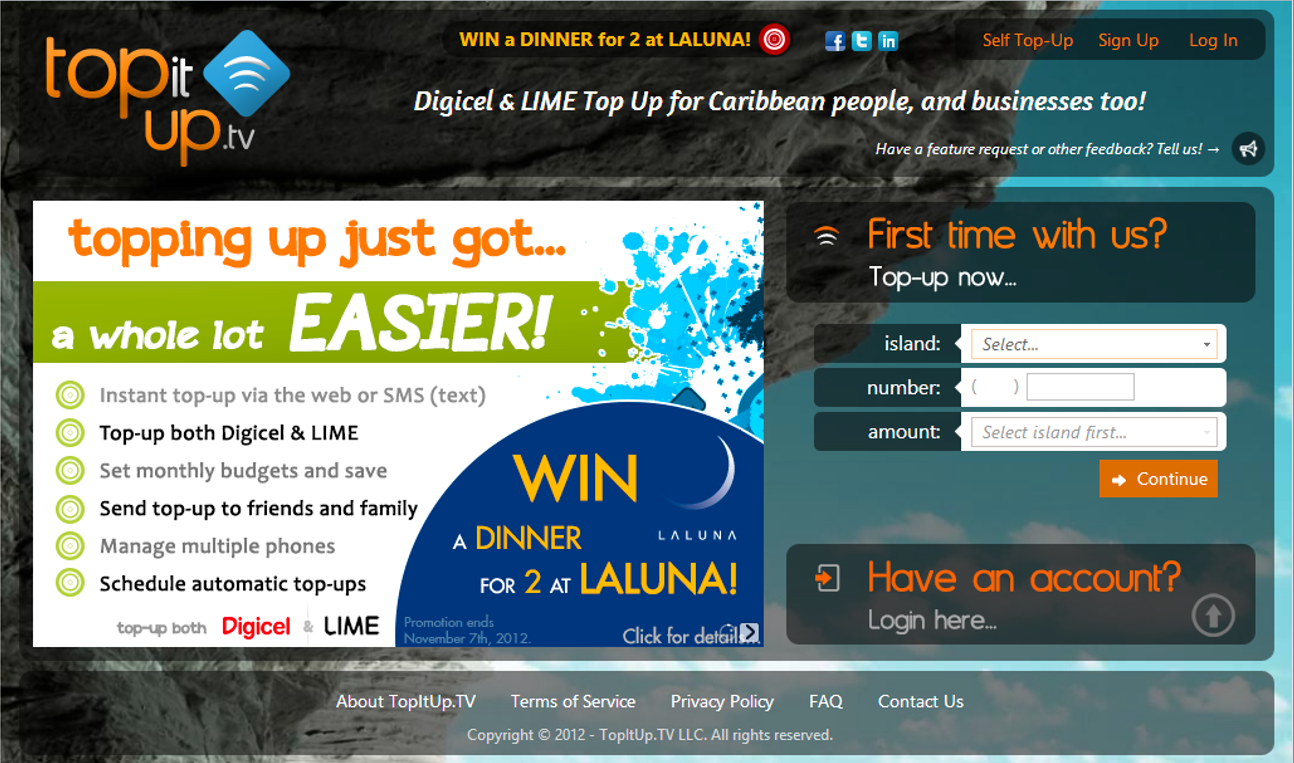 Hubbard's Rewards Card Portal
Developed for Jonas Browne & Hubbard (Grenada) Ltd
The Hubbard's Rewards Card Portal was developed shortly after the launch of the rewards card. It was primarily developed as an extension to the rewards card, allowing user to:
Apply for a rewards card online
View monthly statements including points earned and used
View daily card activity
In addition, the site also provides company contact details and basic marketing material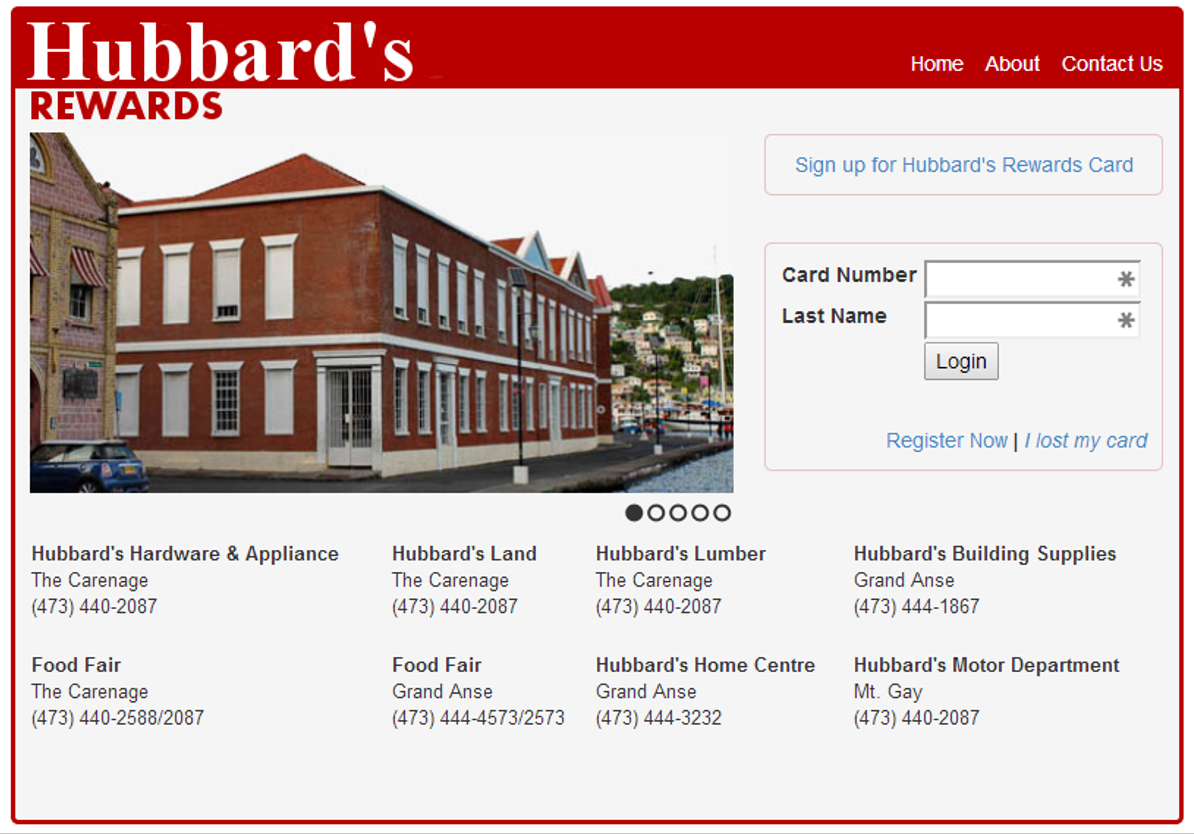 Diabetes Management Portal
Developed for the Minority Organ and Tissue Transplant Education Program (MOTTEP) and The Howard University Hospital Diabetes Treatment Center.
The portal was developed to study and manage diabetics in a controlled environment, providing them with the tools and support necessary to self-management their condition.
Patients check their weight, blood pressure and glucose levels using internet-connected devices which transmit these readings to the portal, where both the patient and their care provider can review them. In addition to this, the portal allows for video conferencing between the patient and their care provider, along with a host of other helpful tools and educational material.
A Health Diary to record and track their daily health.
Video library with online videos related to their condition.
Discussion forums moderated by trained professionals.
The portal also sends text messages (SMS) to the patients if they have a virtual visit scheduled, new message from their care provider or if their medical readings are outside some acceptable threshold. All patient activity (access to learning material, etc) within the portal is logged and can be viewed along with the patient details by a care provider.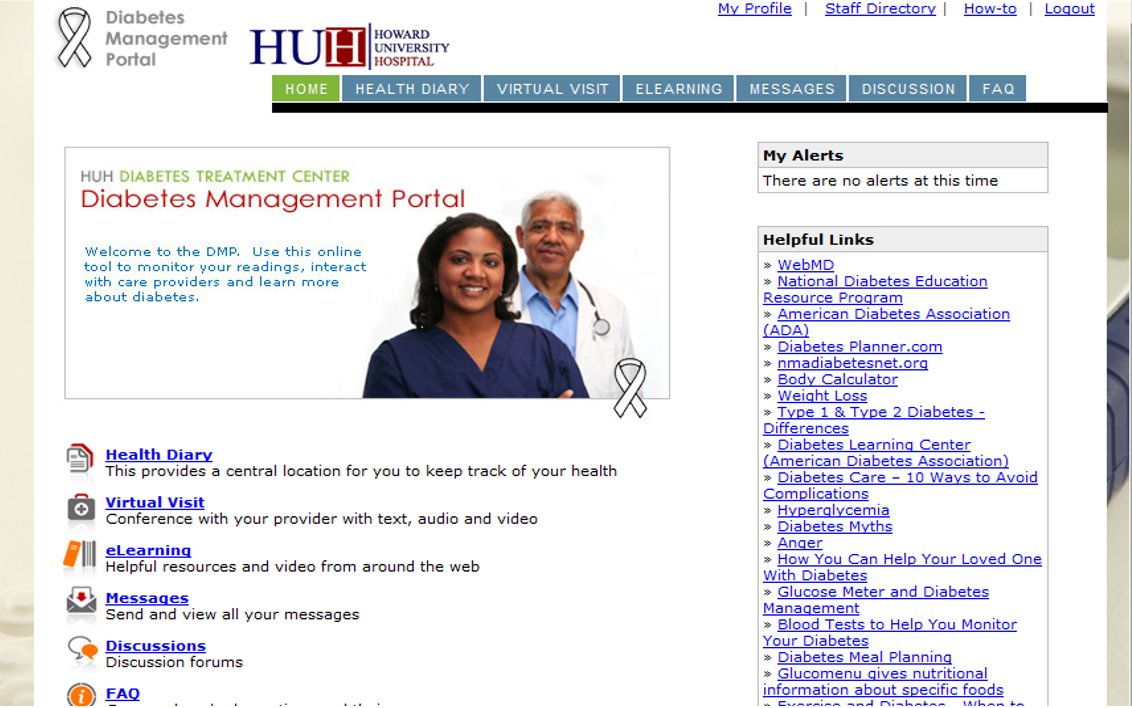 Exotics Wagering Tool
Developed for Ann Hoopes Equestrienne
The Exotics Wagering Tool was developed for a team of investors to automate the process of horse race wagering while managing and reducing the risk to their investment. It analyzed real-time track data then ran the results through proprietary algorithms to determine the best investment for a particular event.
The tool was developed as a rich desktop application in Microsoft Windows Presentation Foundation and interfaced with live data feeds from numerous race tracks. Speed and accuracy were key factors in this project, as it was responsible for calculating and correctly submitting hundreds of bets in a matter of seconds.